How to Invest in Assisted Living Facilities

People have been talking about investing in assisted living facilities for quite some time, with a keen eye on the aging baby boomer population.
As the number of senior citizens increases, so does the need for assisted living. The question is, how do you invest in assisted living facilities?
Is assisted living a good investment?
Assisted living investments are a great opportunity for real estate investors, but you should have a solid investing strategy and reasonable expectations.
While the demand is significant, owning an assisted living facility is much different than a multifamily property or a home healthcare business.
Assisted living facilities go far beyond renting space to residents. A certain level of care must be provided, and in most cases, an assisted living home must be staffed 24/7.
Assisted living care facilities must provide meals and personal care services, including help with bathing, administering medications, housekeeping, and laundry.
There are various types of assisted living, and regulations vary between states. Most facilities require licensing for the property and the person operating it. Therefore, a person usually has to meet certain qualifications to become licensed to operate an assisted living home.
If you have a plan for handling the requirements, investing in an assisted living home can be a very profitable venture. Residents of assisted living facilities pay a fairly high amount per month. Even after the substantial expenses involved with operating a facility, the margins are normally quite high.
Methods of investing in assisted living homes
Running an assisted living facility isn't as simple as a normal real estate investment. There are a few ways to go about investing in assisted living homes, and the type you choose depends on your specific goals.
Being an operator
One popular option for investing in a senior living facility is to become an operator and directly manage the assisted living facility. Being an operator has several requirements, but it can also be the most profitable.
The requirements for owning an assisted living facility vary depending on the state you plan on investing in. The National Center for Assisted Living provides the requirements for each state in their assisted living state regulatory review.
Being a landlord
Another popular option is to find somebody that already runs an assisted living facility, then lease them the property. This makes your assisted living investment similar to any other type of income-generating real estate investment.
There are two common paths for an assisted living facility to be leased to an operator. Many leases are structured just like any other commercial real estate lease, and the assisted living operator simply makes a fixed monthly rent payment to the investor.
But another method requires each resident of the assisted living facility to pay rent directly to the property owner and additionally pay the operator for their care. With this method, income is dependent on how full the facility is. When occupancy is high, rent payments provide a good income, but with fewer residents, your income would obviously suffer. This method has a lot of upside potential, but less consistency. Your income is also dependent on how well the operator is running the business.
Hire an assisted living management company
Hiring a management company would allow you to own the property while somebody else meets the requirements and runs the business. In this case, you would find a professional assisted living management company to run the facility. They would be responsible for handling staffing, schedules, finding residents, and all other operational aspects of the business.
All expenses, including staff salaries, come off the top. After that, the management company and the investor usually split the profits at a negotiated rate. You may expect the management company to take 20% or more of the profits, but a good assisted living manager will increase profits enough to make the split worthwhile.
How to start investing in assisted living facilities

To start investing in assisted living, there are three typical options to choose from.
Opening an assisted living facility – You can start your own assisted living operation. To do this, you can build or purchase a building and start from scratch with finding staff and residents.
Buy an existing assisted living facility – Purchasing a currently operating facility will give you an assisted living business that already has staff and residents. This option allows you to start receiving income right away.
Invest in an assisted living fund – If you don't want to be an operator or landlord, you can partner with an experienced investor. This will give you equity in the property and a percentage of the profits from the business.
How much does it cost to invest in assisted living?
Just like most other businesses and real estate investments, investments of various sizes are available. Assisted living facilities can be as small as a few beds, and others can have hundreds of beds.
If you're new to the business, it may be wise to buy a smaller facility, then purchase a larger facility once you learn more about the business.
Whatever your investment budget, there is probably an investment option for you.
Types of assisted living facilities to invest in
There are many types of assisted living facilities to invest in, with the main difference being the types of residents. Different types of residents require different levels of care, so the residents will be paying different rates.
Some of the more common types of assisted living facilities are:
Senior housing
Memory care
Developmentally disabled
Mentally ill
Traumatic brain injury
Skilled nursing facilities
Investing in an assisted living facility can be a very lucrative venture if you choose the right option for you. If you don't want to manage a business, being an operator probably isn't the right option for you. Being an assisted living operator may be a good option if you are interested in a business that takes care of people. However you decide to invest in assisted living facilities, it can be the best investment you ever make.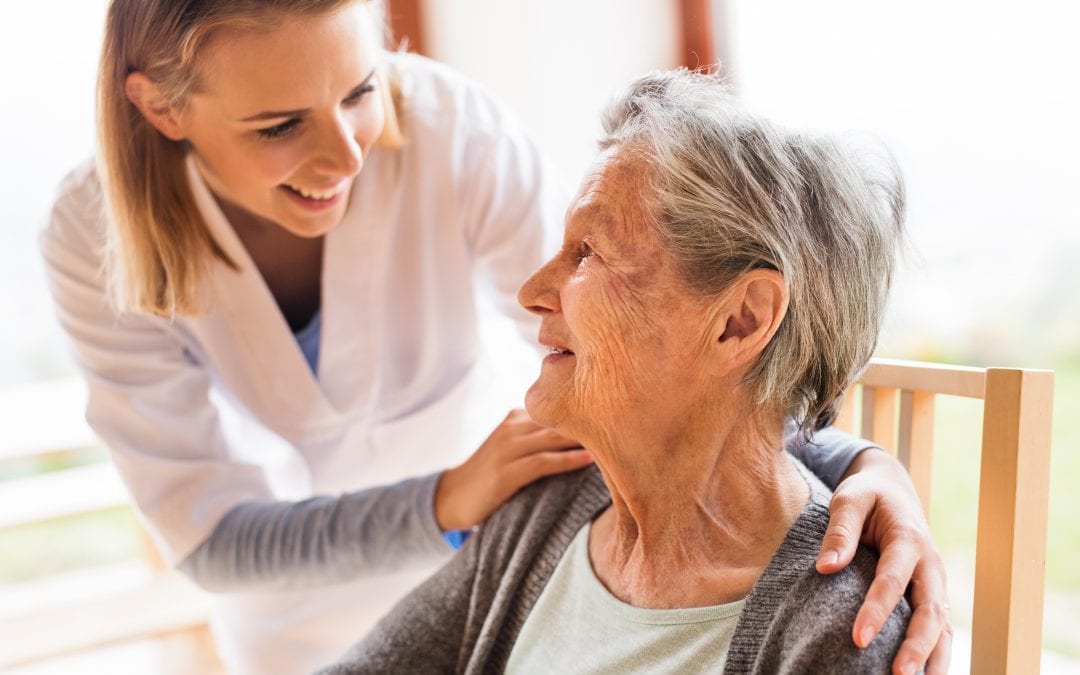 Starting a Home Healthcare Business - 8 Questions and Answers! Let us answer your most urgent questions about starting your home healthcare business. Learn...
read more