The Costs to Start an Assisted Living Facility
You have a passion for helping the elderly live both safely and independently, and you're also passionate about entrepreneurship. So, you're contemplating marrying the two to start an assisted living facility.
That may be a very smart choice.
The demand for assisted living facilities is likely to rise in the future. After all, the percentage of seniors in the United States lingered at 13% back in 2010, but the figure is projected to reach over 20% by 2030.
When you start putting together your assisted living business plan, one of the first questions is, how much does it cost to start an assisted living facility?
Our assisted living start up guide will give you a rundown on the expenses, startup costs, and factors to consider before you begin the process of opening an assisted living facility.
Your Down Payment
The amount of money you need to start an assisted living facility will be based on several factors. Consider the following, for example:
How much do properties in your locale cost?
How many alterations will the property need?
Will you perform any work in your facility, or will you hire full time managers and staff?
Your circumstances will likely be different from another investor's. However, like many other business owners, you'll likely be financing the majority of the purchase of your new facility with a small business loan.
As a general rule of thumb, lenders require down payments equaling 20-25% of your cost. Your lender will let you know what your monthly payment will be, going forward, to pay off the purchase of the facility.
Assisted Living Startup Costs
Once you've secured your assisted living facility building, you'll need to focus on adding furniture, supplies, and equipment. Equipment may include the following:
Nurse call buttons
Medical equipment
Computer hardware
Security cameras
These items may cost between $3,000 and $5,000 for each unit, and this applies to both the resident units and the common areas.
Of course, these furnishing startup costs will depend on the size of your assisted living home as well as the quality and quantity of the items you provide.
In addition, you'll need to factor marketing and sales into your regular business budget. Other startup costs include your employees' wages, internet, utilities, plus bedding and meals for the residents.
You might also want to consider buying software designed to make the management of an assisted living facility easier.
Assisted Living Licensing Requirements
Becoming a state licensed facility will involve an application and approval process. There may be education requirements involved which will require you to take certain classes on resident care, and federal and state laws you should be aware of.
The cost of obtaining your license to own and operate an assisted living community will vary between states.
Your Ongoing Cost of Running an Assisted Living Facility
So, you've purchased your assisted living facility building and covered your startup costs. Now you need to focus on dedicating working capital to fund your operations.
Let's say you've purchased a facility that's already generating positive cash flow. Estimating how much you need for ongoing expenses will be far easier.
In this case, the total is usually between 30 and 60 days' worth of facility operating expenses. These expenses include your mortgage payments, payroll, and other costs.
However, let's say you're creating an assisted living facility business from scratch, and you have no residents. In this case, you'll likely have to fund your operations for between three and six months before you reach the break-even point. And this period might be longer for a larger facility.
Sample Operating Budget for Assisted Living Facility
Note that an average facility with 80 units is able to generate annual revenues of about $2.75 million. (We'll discuss later how you can generate this revenue.) However, as a general rule of thumb, your two biggest expenses will be food and caregiver staff.
So, of the $2.75 million total, food will eat up 15% of your income, whereas caregiver staff will take up 17% of it. If you have a lot of employee turnover, your staff expenses will climb even higher.
As far as food goes, your cost will ultimately depend on your food's quality. You can expect to cough up several thousand dollars each month for meals.
You should also dedicate about $2,000 each month to utilities, plus between $500 and $1,000 each month on your bedding and medical supplies. These items will need to be replaced or replenished over time. Of course, you can change your budget as needed once you develop a better idea of your residents' needs.
When it comes to some of your core employees, a facility manager licensed by the state will likely expect a $35,000 to $75,000 annual salary. In addition, a director of marketing may cost you $40,000 to $70,000 annually.
Also, you can expect to pay your nursing staff between $30,000 and $50,000 annually, multiplied by the number of nurses you need for the size of your facility. Meanwhile, your administrative employees will cost you $10 to $15 an hour, and your kitchen staff will cost you $10 to $12 per hour.
Staff and management wages can be higher in a memory care facility or nursing home. These specialized facilities require additional qualifications to operate than typical residential care facilities or independent living facilities.
Additional Ongoing Costs
You'll also need to dedicate 9% of your sales to your business liability insurance, utility bills, and property taxes. Meanwhile, 8% of your revenue should be used to pay your high-level administrators, lawyers, and accountants.
Maintenance and security should take up an additional 7% of your revenue, and marketing efforts may gobble up another 5%. You should also plan to spend another 5% of your revenue on laundry and housekeeping services.
Next, dedicate 2% of your budget to an activity director who will keep your facility's residents busy. Finally, allow 1% to go transportation.
In the end, the average profit margin for assisted living facilities should be 30% before you factor in depreciation, amortization, taxes, and interest.
An Example of Your Costs to Start an Assisted Living Facility
Let's take a peek at an example of how much an assisted living facility costs.
Let's say you're purchasing a facility with 40 units for $4 million. Your facility will produce revenue totaling $120,000 per month. However, your debt and expenses will cost you $90,000 per month.
First, you'll need a down payment of $800,000. Then, you may pay around $50,000 on equipment and furnishings if the facility is already partially furnished.
Finally, set aside $180,000 to cover your operating costs. This is your working capital. Dedicating this amount to your operations will help you avoid getting stressed out financially.
All in all, you'll need $1.03 million to start your assisted living facility.
How to Generate a Profit to Cover Your Facility Costs
You can generate money for your assisted living facility by charging your residents fees for remaining at your facility. You'll apply this cost on a per-year or per-month basis.
Note that the majority of assisted living facilities have as many residents as they can accommodate within reason. Many of these residents are senior citizens. However, you can also draw in younger patients who need help with their activities of daily living.
In fact, younger residents can actually be ideal because they will likely stay at your facility for many years. Senior citizens, on the other hand, are more likely to pass away sooner, and this can be emotionally difficult for you to cope with.
So, how much should you charge your residents? As a general rule of thumb, you can charge anywhere from $2,000 to $4,000 for each resident every month. Still, your exact charge will ultimately depend on your location as well as the quality of your facility.
When it comes to making profit, note that your profit level depends on your facility's size and your amenities.
Perhaps you have a fairly large facility featuring top-of-the-line amenities. Let's say you're maintaining full capacity. In this situation, your profits could easily reach six figures or more, as long as you're running your business effectively.
Your goal as an assisted living facility owner should be to build a reputable brand from the start. Also, you may want to consider opening extra assisted living facilities in different locations. In other words, consider scaling your business.
If you develop other facilities in your local area, for example, you could easily generate profit totaling millions of dollars in the years ahead.
How We Can Help You to Buy an Assisted Living Facility
We offer top-of-the-line services to individuals interested in either selling or buying an assisted living facility.
If you are interested in starting your own assisted living facility business, we will help you generate a plan that will produce the favorable results you want from your commercial real estate purchase.
In addition, we have loan options designed to meet the needs of your unique deal. We'll make sure you obtain the terms needed to close your deal.
Our goal is to make your transition into entrepreneurship as easy as possible with our extensive real estate purchase experience.
Get in touch with us to learn more about how to start an assisted living facility, and start turning your dream business into a reality in 2020 and beyond.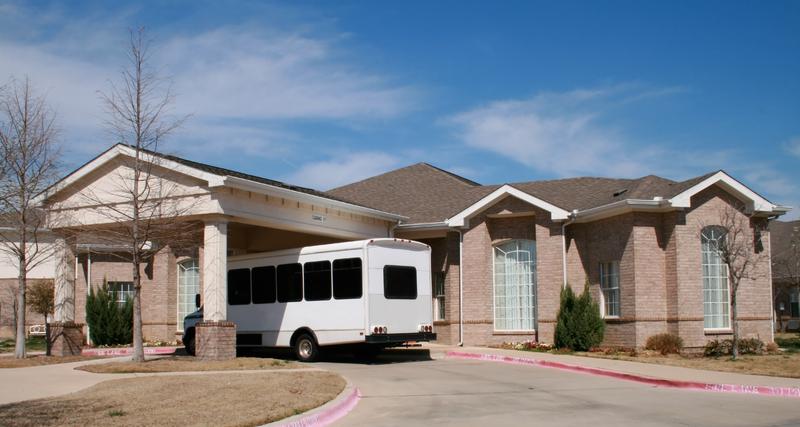 As with any property, assisted living facilities are liable for having accidents and hazards. If you're the property owner of an assisted living facility, you...
read more