5 Secrets About Investing in Senior Housing in 2020
The senior housing market is a service market
that provides appropriate housing options for the elderly. Investing in senior housing,
a service everyone will eventually need
, is a great way to build your portfolio as an investor. (Invest like a pro, even if you're an amateur.) Here are the 5 secrets I've learned about investing in senior housing in 2020. I'm sharing these secrets with you so that
you can build your portfolio and wealth like a pro
.
---
Secret #1 – People aren't paying enough attention to this hot market
The
baby boomer
generation has reached their senior years. Which means
right now
there are more people who need senior housing than houses currently available.
The demand for senior housing is high and the risk involved is low
, making senior housing investments a great way for you to build your portfolio as an investor. Despite rumors that the senior housing supply could become oversaturated,
not enough people are actively investing in senior housing.
People aren't taking action on the opportunity to provide this incredible source of passive income when there's no reason not to. The
demand for senior housing
will continue to grow, which makes it a great opportunity for you!
Secret #2 – The ROI for senior housing can be mind blowing!
Investing in senior housing is a gold-mine opportunity! Although senior housing investments take time to grow,
investing in senior housing can bring you home a lot of money in due time.
The
ROI for senior housing
has steadily been around 13% each year,
despite economic changes.
The ROI on senior housing can drastically change your life.
Secret #3 – The best time to invest in senior housing is NOW!
In order to maximize your potential ROI, you need to start investing
now
! As an early investor in this growing niche, you're taking the lead. That means you have time to scale your senior housing business.
The investment has amazing ROI and keeps getting better.
**Life expectancy continues to increase with the help of modern medicine.**
This means the residents in senior housing will occupy the home for longer than 4 years. This means the market is more profitable and less risky than a college housing investment.
Secret #4 – Investing in senior housing will make you look like a pro investor!
Expert investors know when the risk is worth it. They actively educate themselves on what to expect during the process, and most importantly, they know how to budget. If you invest in senior housing, you will show other investors that
you are an expert in all those things yourself.
After all, you can recognize a good investment opportunity when you see one. You know how to educate yourself in your market and you will demonstrate your budgeting skills.
Secret #5 – There's a lot of growth potential
There's a lot of potential in the senior housing market —
more than the average investor realizes
.
Since the population continues to grow, there will always be older people who need housing.
The senior housing market will continue to grow in the coming years, and investing in it is a wise move. Plus, there are a lot of growth opportunities with this market. You can build your business in one area, then branch off and build your business in another location. You'll be able to invest more into your growing business and be able to scale it to however big you can manage. Investing in senior housing is an unpopular trend you want to be in on.
It's much more fruitful than the typical single- and multi-family investments.
Bonus Secret #6 – Senior living real estate investment trust (also known as REIT) is a great alternative
Investing in senior housing can consume time, money and energy. But that's not a bad thing for the right person. Investment costs that prevent people from investing include start-up costs, regular monthly costs, staff payroll, and the potential for economic changes. But, maybe you're like me and you don't want to go all-in to physically invest in senior housing.
A great alternative is senior housing
real estate investment trust
(REIT).
What types of senior housing are available to invest in?
There are 4 main types of senior housing you can invest in…
•Senior Cohousing
•Senior Group Home
•Active Living
•Assisted Living
What is Senior Cohousing?
Senior cohousing
is an age-restricted, 55+ community with multiple houses or condos for senior residents to live together as neighbors.
What is a Senior Group Home?
A senior group home is a home where seniors are roommates. The home provides housekeeping, meals, and medication reminders. In a senior group home, there is no staff except for meals and cleaning.
What is Active Living?
Active living homes
are the new age-restricted apartments for seniors 55+. Additional services such as laundry and housekeeping are available for residents.
What is Assisted Living?
Assisted living
homes provide 24/7 care to residents. Care includes providing nursing, medication administration, meals, and housekeeping for residents.
What type of senior housing should I invest in?
To discover what type of senior housing will be the best investment for you, research them all. The type you choose will depend on a few factors, like the goals you have for your investment and ultimately how much you can invest. Someone who has more money to put forward may invest in cohousing, while someone with a lower budget may prefer to do a REIT. Both are great options for the right people.
Conclusion
Senior housing is a much-needed service for people 55+, and amateur investors aren't taking advantage of the ROI opportunity senior housing offers. The ROI on senior housing can be much more and last much longer than student housing. This is why the best time to start your senior housing investment is now because the demand for senior housing is on the rise. Investing in this hot market will make you look like a pro investor while building your wealth and nest egg. There's a lot of growth potential in each of the 5 senior housing sectors. Whatever senior housing investment is the best option for you, it will provide you with great benefits and make you look like a pro investor. There you have it — 5 secrets about investing in senior housing in 2020.
What secret was most shocking to you?
If you liked this post, please share it with a fellow investor, and best of luck with your investments!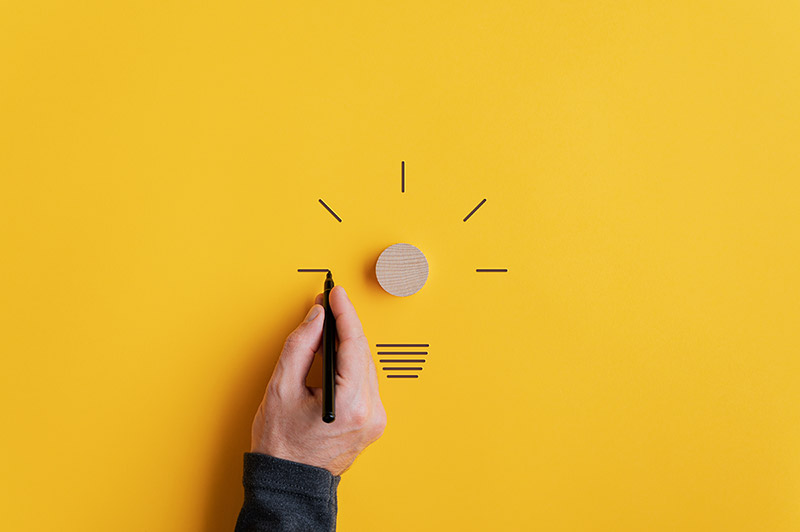 The Costs to Start an Assisted Living Facility You have a passion for helping the elderly live both safely and independently, and you're also...
read more